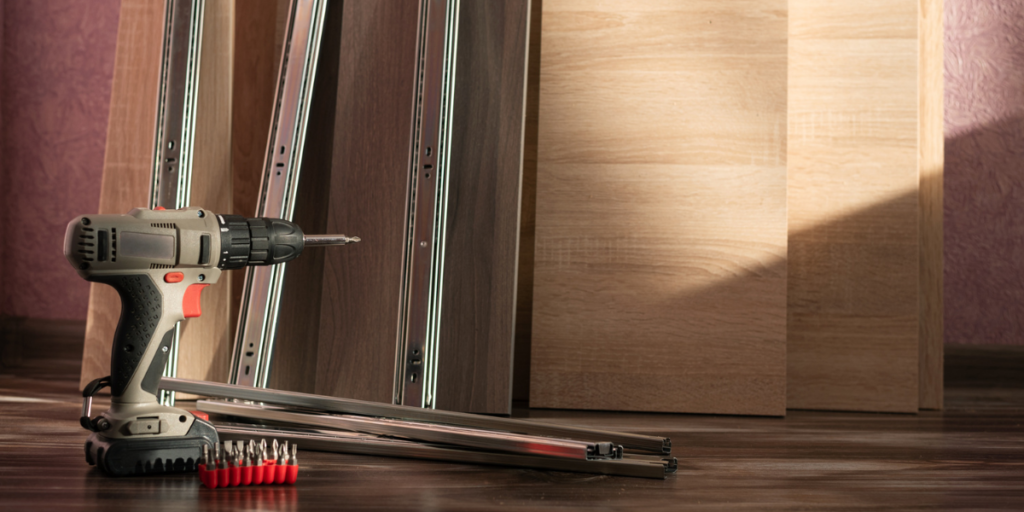 Putting together and taking apart your furniture is no easy task, especially when many items need to be broken down before putting them on the moving truck. Therefore, this is one of the most common questions asked in the moving industry. Movers can quickly assemble and disassemble furniture because they are trained professionals. However, for the average, untrained individual, this can become quite a challenging endeavor. Larger furniture items can easily be moved without having to disassemble them. But other furniture items will simply move and travel better when they are broken down first:
Ready-to-assemble (RTA) furniture
Beds and bed frames
Bookshelf units
Dining room and office tables
Dressers or vanities and mirrors
Home entertainment centers
Removable appliance components (dishwasher racks, refrigerator shelves and trays, oven racks and stove burner grates, etc.)
Should you disassemble your furniture or have movers do it?
Whether you prefer to take your furniture apart before moving and then reassemble it in your new home is totally up to you. But sometimes, it makes more sense to have professional movers do it for you (depending on your budget and the specifics of your move).
To help you decide: If you answer either of the following two questions with "no," it's probably best to let moving professionals handle this task for you:
Are you physically capable of the lifting involved when disassembling and reassembling your furniture items?
Do you have the basic mechanical skills required when using hand and power tools?
What movers may not agree to disassemble
Even though moving companies offer furniture disassembly and reassembly services, there are some exceptions to the furniture they will take apart. For example, most movers will avoid disassembling antiques, pool tables, and furniture pieces that are glued or nailed together. They won't take the risk, as they don't have the time and wood-specific expertise to put such complicated pieces back together.
Most furniture moving services won't attach or detach major appliances like washers, dryers, or refrigerators due to liability reasons. However, some movers will hook up these appliances. If you're not sure exactly sure how to do it, you might want to hire a handyman or plumber to do it.
VMoving provides fast transit of goods for our clients
When you hire a moving company, you want a team of movers that know how to do the job and have been doing the job for many years. They need to be experienced and quick on their feet to relocate boxes and furniture to the truck with care and due diligence. Our Moving Companies have only the best staff working for us, and we like to make sure they continue to get training to provide you with a better and better service each time.